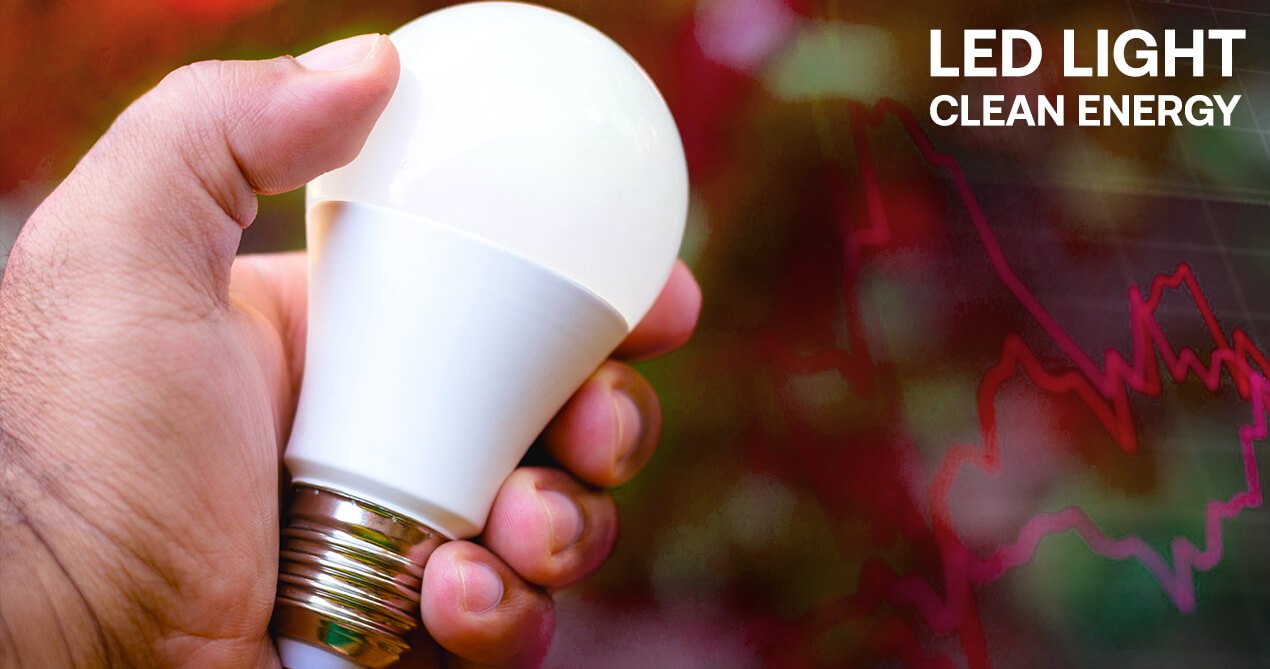 What is an LED bulb?
An LED bulb is known as an energy-efficient bulb, and it is an effective alternative to traditional incandescent bulbs, which are typically less efficient and take up more space in your home.
The LED bulb is described as the future of electric lighting. It has many advantages compared to traditional lighting.
An LED bulb is a product that you should always look for when you need to replace your lighting bulbs. These bulbs work better than traditional bulbs because they use less energy and last longer. This means that LED lighting will save you money in the long run and help you to conserve the environment as well.
The development of LED bulbs began in the 1960s after the discovery of semiconductors. They were originally developed to replace incandescent lighting bulbs. LED bulbs were more efficient than regular bulbs and had a longer lifespan, which made them more attractive to consumers.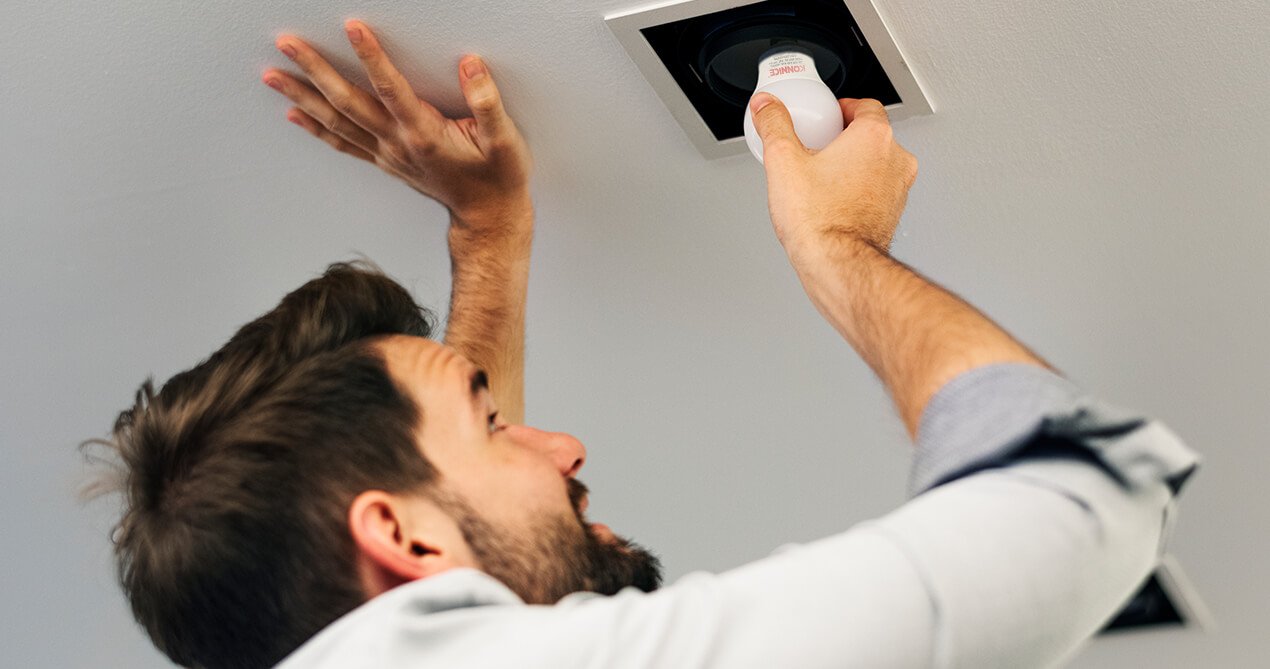 LED bulbs are considered more energy-efficient than their traditional counterparts because they do not require heating to produce light. This means that the electrical energy they use is only for creating light.
The quality of LED bulbs is improving at an astonishing rate with advancing technology, resulting in lower prices and higher quality.
Advantages of LED bulbs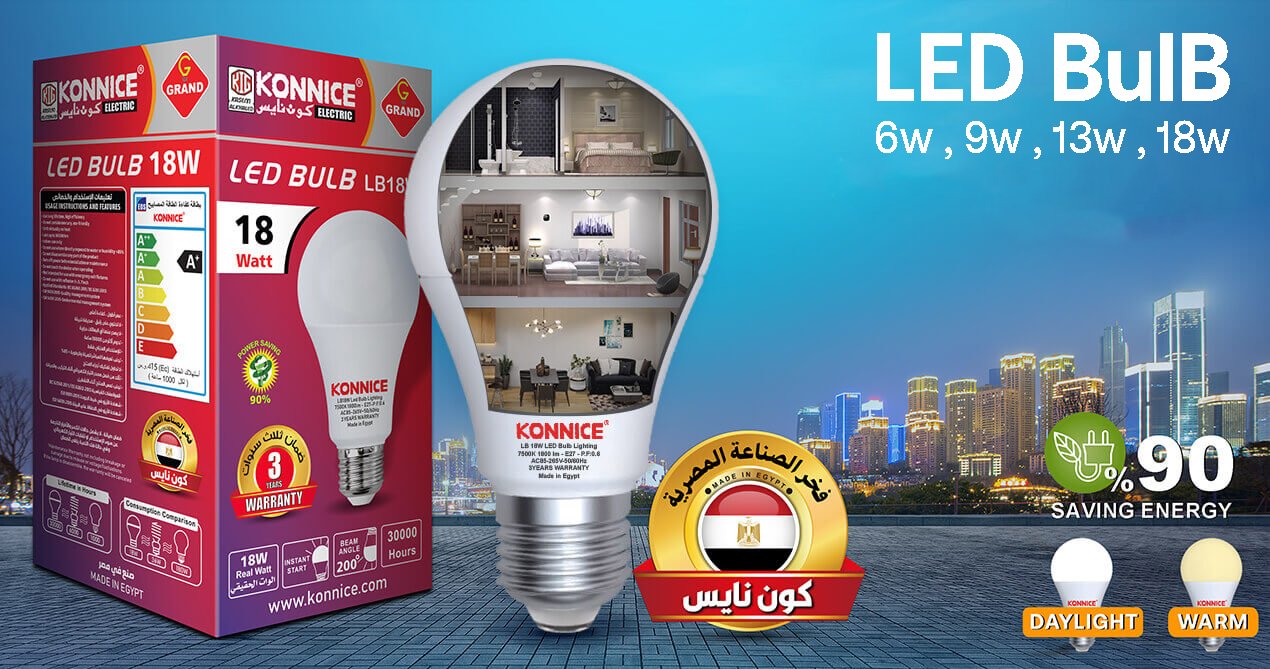 LED lighting is typically more expensive than traditional lighting, but it is more efficient in many ways, including:
LED bulbs are a much better option for people who want to save money and energy. LED bulbs also give off much more natural light than regular incandescent bulbs.
LED bulbs provide up to 80% more energy efficient than traditional incandescent bulbs. However, don't forget to turn off the LED bulb when not in use to avoid wasting energy.
LED bulbs are great for energy savings and provide more illumination than any other type of bulb. They are ideal for use in the kitchen, bathroom, or living room because they produce less heat. LED bulbs can also be used as flashing bulbs when you want to make them look like you're having a party, and this can be achieved by dimming the lighting from a company like Konnice.
There are many types of LED bulbs available in the market now. They all have different price ranges, lumens, and benefits. If you're looking to buy a new LED bulb for your home or office, this section will help you understand how to buy the best LED bulb.
Choosing the Best LED Bulb for You
LED bulbs are a great choice for energy savings and the best LED bulb for you is the one that suits your needs, such as lighting, color, and brightness.
Choosing the right LED bulb is not an easy task. There are many factors that need to be taken into consideration. You need to choose the bulb that fits your needs, your home, and your budget, and there is a wide range of LED bulbs to choose from that come in a variety of shapes and sizes.
When considering which LED bulb is best for you, there are some things you need to take into account. First, do you live in a warm or cold environment? Second, how many hours a day will the lights be used? Third, what type of bulb do you want – small or large? Fourth, where will the bulb be installed? Fifth, what color temperature best suits your needs? And finally, do you want dimmable lights or not?
The suitable lighting for you will vary depending on the answers to these questions.
The first thing to consider is the brightness level of LED bulbs. Look for a bulb with good coverage and not too bright for your needs. You can also choose it based on the angle of illumination that controls the intensity and coverage of the bulb. You should also consider the lifespan of the bulb, which is the expected lifetime it provides.
What is the beam angle of LED bulbs?
We all need the appropriate lighting whether at home or work to perform our daily tasks. However, choosing the right lighting requires more than just thinking about the brightness and intensity of the bulb.
There is another factor that we should consider when choosing the appropriate lighting for a room, and that is the beam angle of the bulb. In simple terms, the beam angle is a measure of the light distribution.
For example, some LED lights have a beam angle of 360 degrees, which means that the light emitted from the bulb will cover the entire area, but it will not be very dense. Other LED lights have narrower beam angles, which help to concentrate the light more than their wider counterparts.
If you choose the former with a wider beam angle that covers a larger area, it does not mean that you have benefited from a stronger light. You have simply benefited from a wider range of light, but the intensity of the light remains the same.
One of the rules that you should always remember is that if you choose a bulb with a wider beam angle, the light emitted from it will not be very dense.
When choosing the appropriate beam angle for your room or office, you should consider choosing a larger beam angle in larger rooms and places, and a higher light intensity at a lower beam angle in smaller rooms and places to provide comfortable and appropriate lighting for your eyes.
One of the features you may want to consider is the emergency lighting function or motion sensor activation mode.
Look for a bulb with a lifespan of more than 20,000 hours and appropriate brightness.
The best energy-saving bulb is not necessarily the one with the best color temperature (often described as warm or cool), but the one with the longest lifespan. We at Konnice Electric are LED bulb experts and offer some tips for choosing the best LED bulb to suit your specific needs. We will help you find the appropriate bulb for your home and explain the factors that should be considered before purchasing one.
Best LED bulbs in the electricity market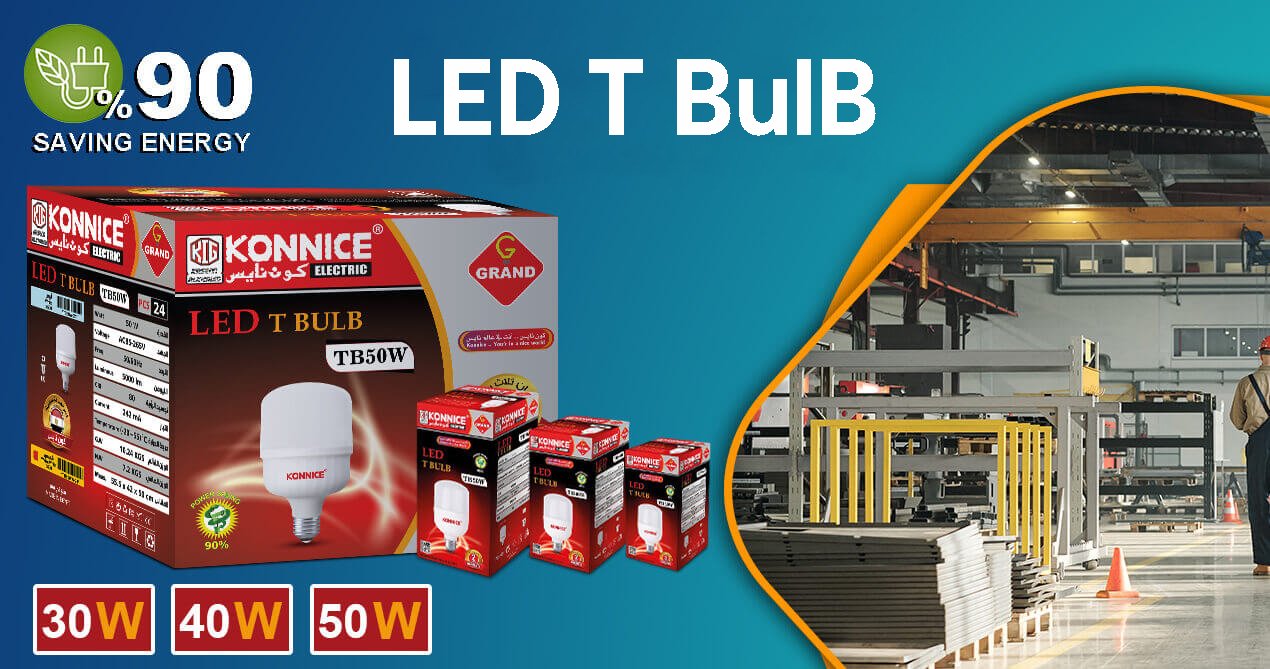 LED bulbs have dominated the Egyptian market in recent years, especially with the rise in electricity bills and Egyptians' tendency to save on their electricity consumption. With the spread of LED bulbs, it may be difficult to determine the best option for your purchase.
LED bulbs also come in different shapes, such as candle-shaped and fairy lights, which can provide directional lighting for certain tasks such as reading or cooking.
But it is important to choose the right and reliable company to buy your energy-saving bulb from and make sure there is a warranty on the bulb, and most importantly, that it is a genuine warranty.
In this context, Konnice Lighting offers you LED bulbs in two categories: Grand with a 3-year warranty and Camino with a 2-year warranty. This is due to the company's confidence in using the best materials for its products and applying the highest quality standards in production.
LED Bulbs from Konnice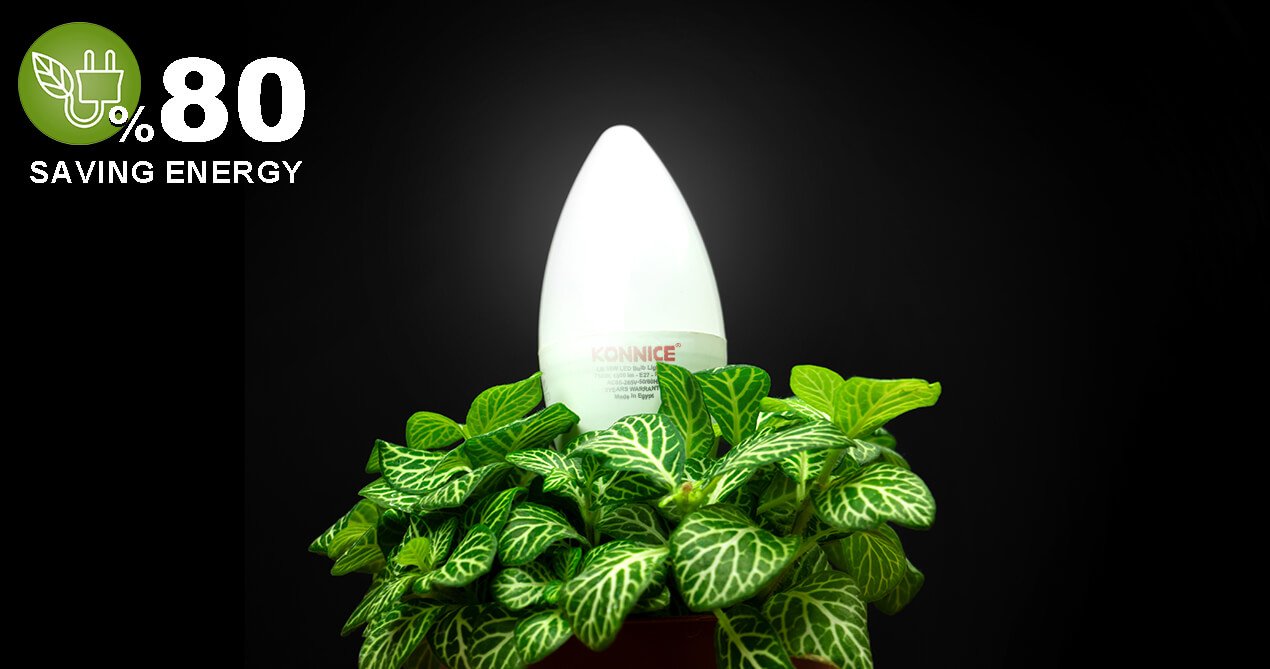 Konnice offers a variety of LED bulbs. If you need a medium-sized bulb that provides sufficient lighting for you, your family, or other areas that do not require high brightness, then the LED bulb with a "B" base is your best option. Although it is cost-effective, it has excellent advantages.
LED bulbs with a "B" base from Konnice are the best for you because they provide excellent lighting with minimal energy use, and they are easy to install.
LED bulbs with a "B" base come in 6 watts, 9 watts, 13-watt, and 18-watt options.
If you are looking for an LED bulb that can provide you with a bright white room with plenty of lighting, then the "T" base LED bulbs from Konnice are your best option.
"T" base LED bulbs come in 30-watt, 40-watt, and 50-watt options.
Advantages of LED bulbs from Konnice:
Longer lifespan – Higher efficiency – Does not contain toxic mercury – Environmentally friendly – No heat emissions
Lasts for more than 30,000 hours – The product is made according to international standards – ISO certified for quality control – ISO certified for environmental protection
In any case, you should make sure to purchase high-quality LED bulbs that have certificates to prove it. There are many cheap LED bulbs on the market with poor quality and inadequate heat dissipation mechanisms, so they cannot be guaranteed for long periods.
You Can Contact Konnice Electric Through Their Pages On Social Media Platforms Such As "Facebook, Instagram, YouTube, Linkedin" Or WhatsApp.