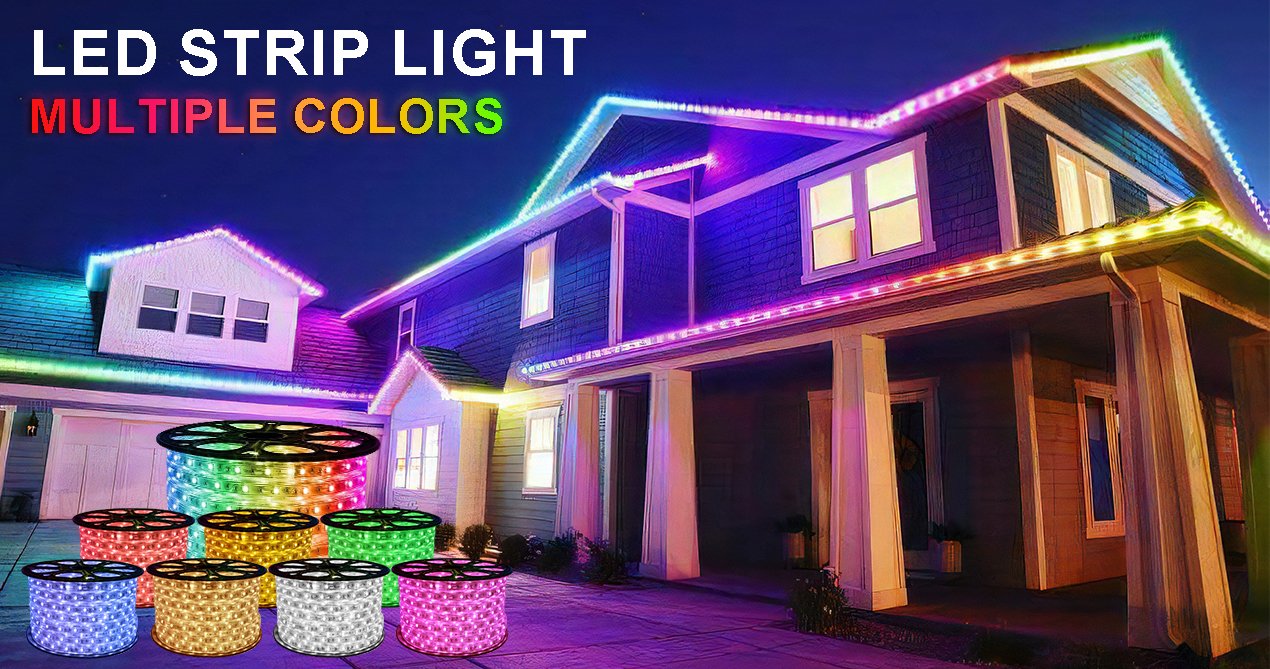 The Best LED Strip Light for You
LED strip lights are classified as decorative LED lights and are known by various names, the most famous of which are strip lights or LED tape lights. In this article, we will discuss:
Types of LED strip lights
Installation method
Usage areas
Unique colors
Types of LED Strip Lights: There are two main types of LED strip lights, analog and digital. Analog LED strip lights contain LEDs connected in parallel that work to illuminate the three-color LED strip. Digital LED strip lights can be fully adjusted to any color of your choice, and they come in both dual and triple forms.
How to install LED Strip Lights
You can install LED strip lights visibly, meaning the strip is prominent on the surface it is to be installed on, such as a house balcony or outside like trees or shop signs, and it can be directly connected to a power outlet or battery with a switch that controls the flow of electricity to the LED strip. LED strip lights can also be installed in a hidden manner, such as in the ceiling or interior shelves, and can be connected to electricity in the same way as the visible LED strip lights.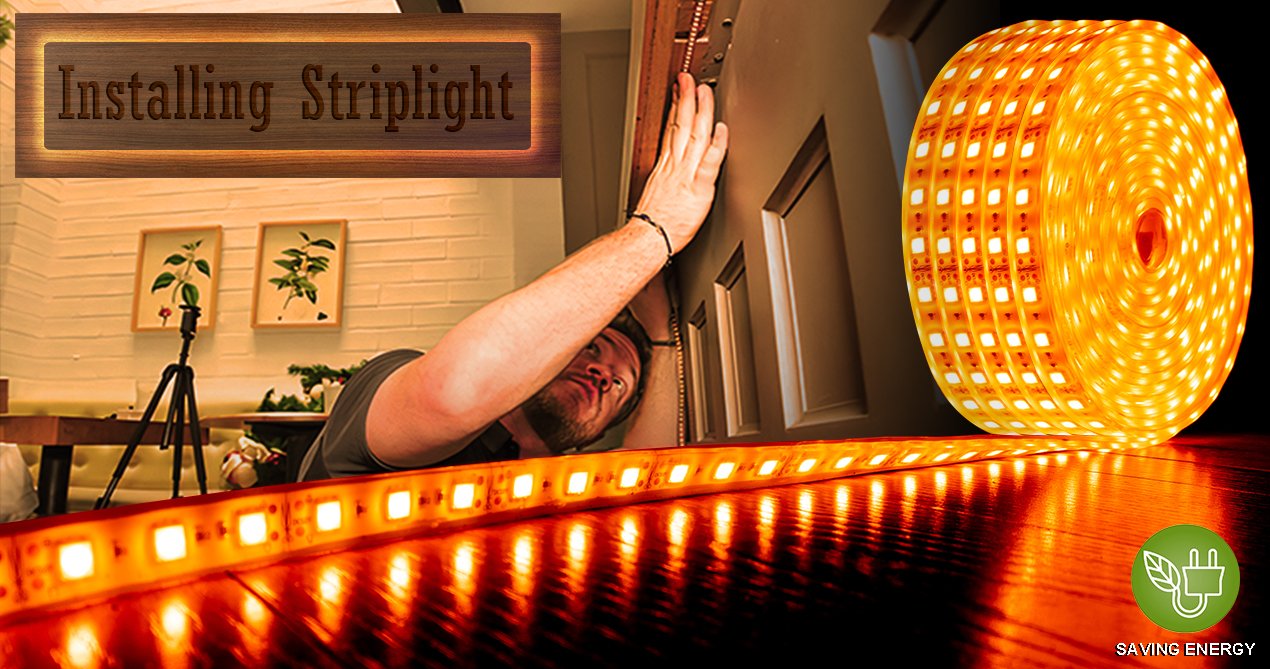 Usage Areas for LED Strip Lights
LED strip lights have multiple usage areas, especially for decoration, where you can install them inside or outside the house on balconies. They can also be used in wedding halls, conferences, public events, cafes, and restaurants as an addition to the place's decor. They are an excellent choice for bedrooms because they help to create a calm atmosphere and thus promote deep sleep, making them a suitable choice for those who suffer from insomnia, especially young people who tend to prefer LED strip lights.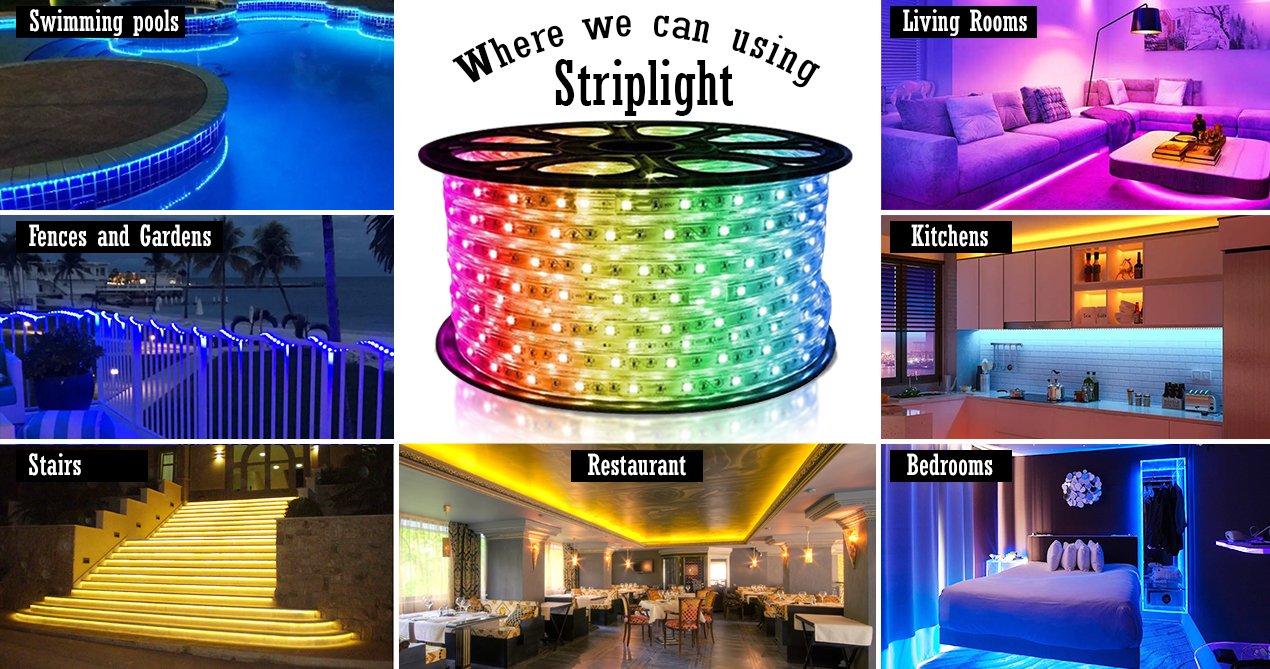 LED Strip Light Colors
LED strip lights are characterized by their multiple colors to match any place's decor, and they need to install LED strip lights for unique decorative lighting. There are six individual colors available, such as white, red, green, blue, yellow, and purple, and you can choose a combination of colors to create a unique and personalized decor.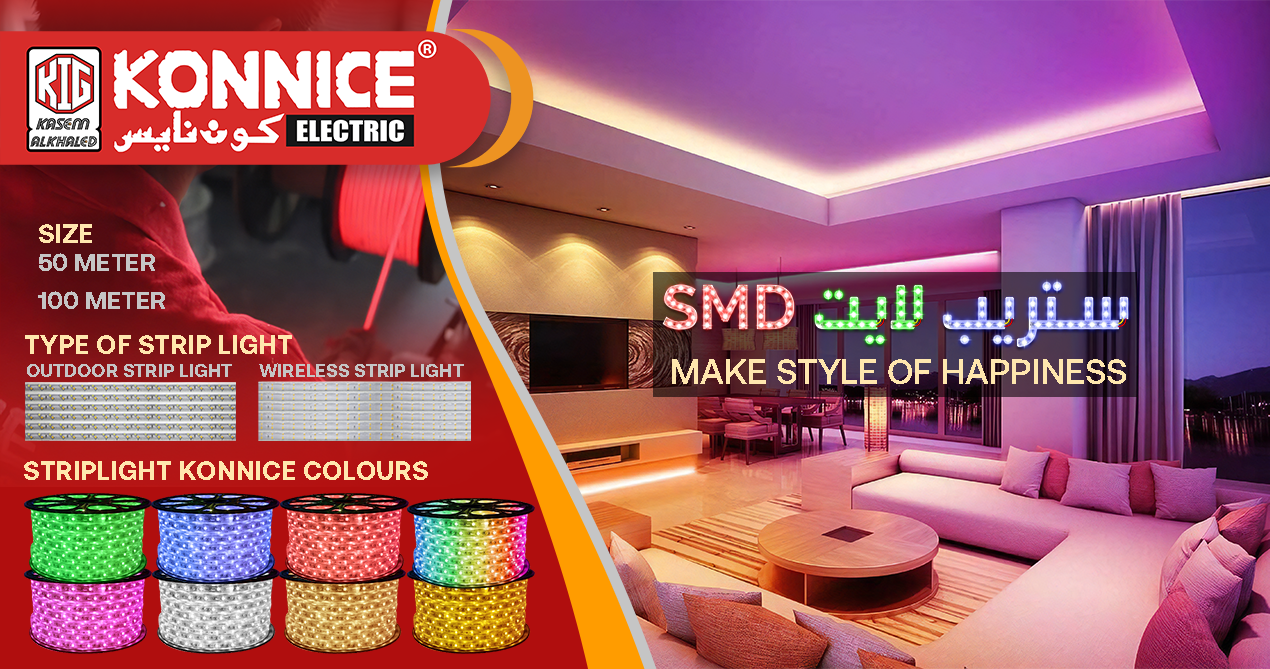 Konnice Electric offers various types of LED strips with different and distinctive colors that suit all decorations and have international specifications. The available individual colors are white, sunny, blue, red, green, and pink. Additionally, there is a 3-piece LED strip that changes with each click between the colors white, blue, pink, and a fixed sunny color. There is also an RGB LED strip that provides lighting in red, green, and blue colors simultaneously."
You Can Contact Konnice Electric Through Their Pages On Social Media Platforms Such As "Facebook, Instagram, YouTube, Linkedin" Or WhatsApp.